Let op: reageer snel!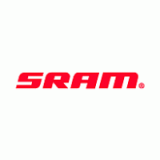 Let op: reageer snel!
Organisatie
SRAM LLC is one of the world's largest suppliers of components to the bike industry. Established in Chicago in 1987, SRAM continues to promote cycling through its products, its advocacy, and its employees who are dedicated to improving the cycling experience.
Today, SRAM employs more than 3,800+ people in 15+ locations across 15+ countries. SRAM is proud to be an equal opportunity employer.

Functieomschrijving HR Generalist
ARE YOU READY TO SHIFT TO THE NEXT GEAR?

The HR generalist provides in depth support for the regions Netherlands, France, Spain, UK and Switzerland by advising and being sparring partner on various HR queries and challenging employee issues both on local and global scale. The HR generalist reports directly to the HR director in the USA and functionally to the general manager in Nijkerk. The business language is English and you will work independently, but in close cooperation with business managers. You are a member of the local management team. The HR generalist is also part of the global HR team.
What do we expect from you in the HR role?
We expect a good balance between business and employee goals in your HR approach. With an open approach you are proactive towards our colleagues and very accessible to all countries and stake holders. You are friendly, tactical and finding solutions for complex or new situations in close cooperation with Finance, USA and business managers. You are service and customer oriented and feel responsible to work within deadlines.
The following HR areas:
Partner with the business to advise and coach managers on various HR policies and regulations
Initiate, develop and coordinate HR policies and processes and identify employee issues and solve these in cooperation with the involved manager
Payroll for The Netherlands, France, Spain and UK. HR support for these countries and in addition also for Switzerland. Support for expat assignments
Recruitment, Sickness related issues, administration of pension schemes and insurances
Training, management development and talent management
Coordination of ARBO responsibilities and the RI&E and for a compliant annual ARBO plan
Managing of the company fleet for Netherlands, France, UK and Spain
Ensure consistency of processes and implement best practices
Take care for compliancy to legal legislation regarding contracts and HR practice.
Functievereisten HR Generalist
Education & qualification
If you have a bachelor of Science Human Resources or equal and have a minimum of 5 year of experience as an HR generalist or advisor in an international environment, your English and Dutch communication skills are on a good level, French is a plus. If you also have strong interpersonal and communication skills and being able to build meaningful relationships and collaborations throughout the organization and a hands-on mentality, then we are searching for you.
Praktische informatie
| | | |
| --- | --- | --- |
| Uren per week | : | 40 uur per week (36 uur is bespreekbaar) |
| Dagen per week | : | 5 dagen |
| Standplaats | : | Nijkerk |
| Reizen in functie | : | Heel incidenteel |
| Overig | : | CV in het Engels aanleveren |
Belangrijk: OpenHR ondersteunt Sram exclusief in deze procedure. Dat betekent dat reacties van andere bureaus of rechtstreekse reacties van kandidaten niet op prijs wordt gesteld door hen. Je kan ons rechtstreeks benaderen via onze site, mail, app of telefoon, wij staan voor je klaar om al je vragen te beantwoorden!
in
Nijkerk
Werkgever
Anoniem
Contactpersoon

Deel deze vacature
Meer details
Match criteria




Uren


50.000 - 65.000
35.000 - 50.000
Medewerkers
FUNCTIE
Senior HR Recruitment Consultant
Details...
Werk telefoon:
+31 26 3650 300
Relevante vacatures
in
Regio Midden - Nederland