Reacties welkom
Reacties welkom
Organisatie
A global organization that develops and sells clothing and equipment for an active outdoor life. The love for nature is the great connecting factor.
Functieomschrijving HR Specialist
This is an exciting and varied role for a HR Specialist. You will have the opportunity to get involved in creating and delivering HR solutions according to business needs as well as supporting projects and implementing change. You are an organizational talent, a master at keeping an overview and you get excited about helping your colleagues.
WHAT YOU WILL DO
Expect the responsibilities to include, but not be limited to the following:
Works closely together with HR Manager in supporting the business on all HR related matters;
Is the first point of contact for employees who work on the site for any HR related questions and issues;
Assists with delivering various human resource plans and procedures such as development and implementation of HR policies and procedures and ensuring effective communication of new or updated policies and procedures;
Is responsible for accurate HR administration at the locations in Almere, ensures that all HR matters run smoothly and gives adequate advice on improving administrative processes and HR processes;
Provides guidance on human resources operational issues and initiatives to meet management needs and in accordance with company and HR policies and procedures;
Monitors and supports performance evaluation and employee recognition programs as required;
Maintains compliance with company policies as well as local employment laws, CLA and regulations, and recommended best practices; reviews policies and practices to maintain compliance;
Maintains knowledge of trends, best practices, regulatory changes, and new technologies in human resources, talent management, and employment law;
Is involved in the Recruitment process for local vacancies.
Functievereisten HR Specialist
WHO YOU ARE
We think you could be a great match for the position if you possess the following traits and capabilities:
Experience in a dynamic work environment;
Strong sense of accountability and quality;
Excellent time-management skills;
Organizational talent and sensitivity
Positive mindset;
Is a strong relationship builder with a flexible attitude;
Is able to convince people with decisiveness and enjoys operating in a flexible ad-hoc environment;
Knows how to combine a business results-oriented approach with a service-oriented and customer-oriented attitude;
Knowledge of working of Dutch labor law;
Is proficient in Dutch and English, oral and written;
Praktische informatie
38 hours per week
Office: Almere
Arbeidsvoorwaarden & aanvullende info
An exciting & challenging job in a forward-leaning culture that rewards ambition;
Passionate, mission-driven colleagues who make things happen & help each other along the trail;
A company that cares that treasures success both for our organization and for society & our planet;
Hybrid working;
Fruit at work.
in
Almere
Werkgever
Anoniem
Contactpersoon

Deel deze vacature
Meer details
Match criteria




Uren


Medewerkers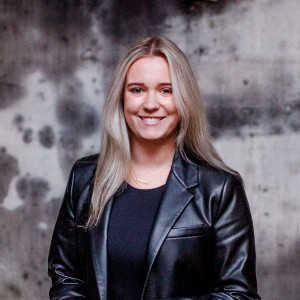 Werk telefoon:
+31 26 3650 300