Reacties welkom

Reacties welkom
Organisatie
Rotor, a subsidiary of Regal Rexnord Cooperation, is a leading supplier of electric motors for some of the most demanding applications.
Functieomschrijving HR Manager
In this autonomous international oriented HR position you will deliver a professional and proactive HR service that fully supports the business objectives of the business unit and the wider corporate business goals. The HR Manager will translate business plans and business needs into concrete HR plans for the site in Eibergen (the Netherlands) with 60 employees. You are the business "front door" into HR, leveraging the services, systems and expertise of the global HR function to deliver business outcomes. You advise and coach managers and continuously challenge them to raise the bar for their own departments to a higher level in line with the organization-side objectives.
Your responsibilities:
You build HR partnering relationships with the senior leadership teams;.
You provide thoughtful and excellent advice to leaders and peers in the business, delivering exceptional HR across the whole of the business, Group Business as well as into individual teams.
You identify HR priorities from corporate and business plans, translating those into business requirements and shaping into effective HR practices which deliver people solutions aligned to business objectives.
Partnering with the wider international HR team to help implement strategic initiatives and share best practices in all business units.
You support the development of a culture of trust which recognizes and celebrates diversity across cultures, generations and other segments.
You work closely together with external partners in the broad area of HR processes, e.g. employer branding, recruitment, learning & development and legal affairs.
You play a key role to support successful teambuilding and teamworking to enhance people engagement.
Functievereisten HR Manager
You meet the following requirements:
7+ years of experience in a solo HR role in an international dynamic (preferably) technical production environment;
A completed degree in HR/business studies;
You have knowledge of Dutch employment legislation;
You have a business focus and are able to set up HR strategy and process in such way that the business successfully achieves its objectives;
Excellent communication skills in both English and Dutch;
It is a plus if you have gained experience in a multinational environment with working on a location.
An assessment and a reference investigation may be part of the procedure.
in
Eibergen
Werkgever
Anoniem
Contactpersoon

Deel deze vacature
Meer details
Match criteria




Uren


50.000 - 65.000
65.000 - 90.000
Medewerkers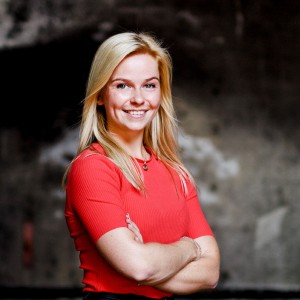 Werk telefoon:
+31 26 3650 300