Locatie:
Boxmeer & Herveld
HR Manager
Recent vervuld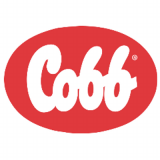 Recent vervuld
Organisatie
Cobb Europe BV. is part of a global network of facilities within the Cobb Vantress Inc group of companies.
We make quality protein accessible, healthy and affordable worldwide. Our research and technology innovates the global poultry industry. With headquarters in Siloam Springs, Arkansas, we are the world's oldest pedigree broiler breeding company.

Cobb has grown into one of the world's leading suppliers of broiler breeding stock with distribution into over 120 countries. Cobb has contributed to the dynamic efficiency and growth of an industry that has transformed chicken into an economically affordable healthy protein source for many of the over 7 billion people in the world.

Our business unit, Cobb Europe, serves the EMEA region. We employ nearly 400 team members across the UK, Netherlands and Turkey. Within Cobb Europe BV, we currently employ approximately 170 team members. Most are based in our farm in Herveld and the remainder of our office team members are based in Boxmeer or home based.
Functieomschrijving HR Manager
We are a small team of friendly HR generalists who care for our team and the team members we serve.
We aim to do a great job, serve our team members and the business whilst growing and enjoying our work in the process!

Key responsibilities:

The key responsibility of this role is to lead the HR function and team in the Netherlands
Providing HR Leadership and support to Dutch team members
Providing HR Leadership and support UK and US based managers with Netherlands based teams
Creating and delivering on initiatives as a Dutch HR team or an International HR Team Delivering on initiatives asked of us by our parent company Cobb Vantress and Tyson Foods
Due to size of the business and the team, we are all having to be sometimes hands on, get involved in some of the "doing".
Upcoming Projects:
After a year of working a little reactively through the pandemic and other changes which Cobb Europe has been through, there is a deep desire to carve out more time to be proactive and deliver on initiatives and projects
Culture
GDPR
• We need to ensure the correct agreements are in place between Cobb Europe Ltd and Cobb Europe BV
• We are also due a review of our processes
Improving the experience of joining Cobb Europe
Employee benefits
Possibly Workday implementation
Functievereisten HR Manager
Personal skills and attributes. We're looking for someone who:
At least a completed HBO Education (HR is a plus)
Some experience as an HR Manager in an international environment
Speaks fluent Dutch and English
Has a passion for the HR function
Brings HR experience and knowledge
• delivering successful HR outcomes
• experience of managing complex employee cases
• experience of change management
• experience of policy creation and implementation
• experience of updating the business to be compliant with legislation
Innovates and brings solutions
Enjoys interacting with people
Is curious
• Seeks to understand the business, people and situations
• Seeks to understand how departments interact
Understands that changes can influence the entire process
Is able to make decisions
Has experience in project managing and seeing projects through to completion
Is intentional in their team leadership
Listens and communicates well
Is trustworthy and full of integrity
• Does what they say they're going to do
• Manages surprises
• Takes ownership and accountability of situations
Experience and ease in working with different cultures would be beneficial
An interest in the industry we're in would be beneficial
Praktische informatie
| | | |
| --- | --- | --- |
| Hours a week | : | Between 28 – 37,5 hours |
| Working places | : | Boxmeer & Herveld |
| Travelling | : | Yes, incidental to England |
| Other information | : | Candidates cannot hold any avian species at home |
Aanvullende informatie
OpenHR ondersteunt Cobb exclusief in deze procedure. Dat betekent dat reacties van andere bureaus of rechtstreekse reacties van kandidaten niet op prijs worden gesteld door hen.
in
Boxmeer & Herveld
Werkgever
Anoniem
Contactpersoon

Deel deze vacature
Meer details
Match criteria




Uren

Medewerkers
FUNCTIE
Senior HR Recruitment Consultant
Details...
Werk telefoon:
+31 26 3650 300