Kandidaten voorgesteld, reageer snel!
Kandidaten voorgesteld, reageer snel!
Organisatie
Your future employer is an international organization with an open door culture which is characterized by the pleasant internal atmosphere. The organisation is a publicly traded organization in the MedTech sector.
Functieomschrijving HR Manager Benelux
In this position you are responsible for the establishment, implementation and maintenance of Human Resources policies, activities and programs that align with the group's and companies' strategic objectives, standards, processes and people philosophies. You will be responsible for driving and implementing the people agenda and operating in a broad network between local key stakeholders and the Headquarter functions within several business units. This work entails, but is not limited to;
Develop and perform a professional and modern HR management according to group standards and procedures as well as local customs and legislation in area of responsibility
Manage all operational HR related activities on local level in one legal entity in Belgium and four legal entities in Netherlands (exception for payroll related topics for employees in Belgium)
Drive and implement appropriate activities and measurements to enable a high class work environment and holistic employer offer
Steer HR processes in close collaboration with line management
Ensure compliance in labour law and provide active guidance to managers & employees in all entities
Facilitate conditions for a sustainable and high performing organization with high employee engagement
Partner with key stake holders within both sales, R&D and operations to ensure alignment and cooperation between group and local initiatives
Act as local GDPR Champion
Coach change management strategies and communication to ensure employee needs are met
Functievereisten HR Manager Benelux
What do they expect from you?
Bachelor degree in business, HR, psychology, social sciences or related field
Previous experience of independent HR responsibility for legal entity, preferably in a generalist capacity and in a multinational company with multiple stakeholders
Solid knowledge in labor law legislation in Belgium and Netherlands (white collars)
Previous experience of change management and process improvement in HR work flows
Fluent in Dutch, Proficient in English
You have the following competencies: problem-solving skills, result-oriented, customer-oriented, coaching skills
You will be placed in Vianen, but we will ask you to travel on regular basis to the offices in Delft and Belgium as well
Arbeidsvoorwaarden & aanvullende info
What do they offer?
A salary that matches your knowledge and experience
25 vacation days + 1 day extra if you have not been sick for a quarter
A wide range of knowledge and training courses for deepening your expertise and opportunities to take on additional responsibility
A nice package of secondary employment conditions
Possibility to hybrid work model (part time work from other places than the office)
in
Vianen
Werkgever
Anoniem
Contactpersoon

Deel deze vacature
Meer details
Match criteria




Uren


50.000 - 65.000
35.000 - 50.000
Medewerkers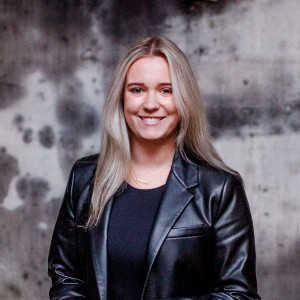 Werk telefoon:
+31 26 3650 300