Reacties welkom

Reacties welkom
Organisatie
ECCO Leather in Dongen, is a unique, fast-growing and extremely dynamic company. The number of employees has increased by more than 100 in the past three years to more than 300 employees from more than 30 different countries.
Functieomschrijving HR Business Partner
As an HR Business Partner, you will contribute within an enthusiastic and driven HR team. In a production oriented company you will help the organization and the HR team to grow to its full capability. For HR, this means that they have a close focus on efficiency and optimization of their procedures and ways of working, which translates into the projects they are working on. For the organization, you, together with your colleagues, proactively advise the management and business, from an HR point of view, on how they can achieve the organizational goals.
You will be linked to one of the various business units and be HR responsible for this part of the organization. You read the needs of the organization and translate them into assignments. Because of your proactive and enthusiastic attitude, you see it as a challenge to work on optimizing the processes and working methods. As an HR Business Partner, you know how to captivate and persuade. Because you know how to substantiate the ideas well, you ensure a connection within the organization.
From an advisory role, you keep the common goals in mind and facilitate group-wide thinking. In addition, there are challenging HR projects where you get room to work on the content. From interesting Customer audits, where Ecco Leather need to be "first in class", function classifications, to process optimization and the health and well-being of employees.
Functievereisten HR Business Partner
Do you match up to the following requirements?
You have a completed and relevant hbo or equivalent education (in the field of HRM or business administration);
Experience in a similar advisory role within a production environment.
An honest and customer-oriented work attitude, with the focus on doing things first time right.
Up-to-date knowledge of your field; especially audits (systems) is a plus;
Knowledge about Dutch labor law;
Knowledge and proven experience with common HR systems (such as Cobra or Afas);
Excellent command of the Dutch and English languages, both oral and written, given the international character of the company is important. You know how to use this effectively in writing (project or policy) proposals;
Excellent communication skills.
As a person you are:
Organizationally sensitive;
Able to separate main and secondary issues;
Flexible in style and perspective;
Hands-on and proactive;
Like to set-up structure where there is none;
Someone with a sense of perspective and humour.
Praktische informatie
Location: Dongen
Hours per week: 38,75
Arbeidsvoorwaarden & aanvullende info
OpenHR supports Ecco Leather exclusively in this procedure. This means that responses from other agencies or direct responses from candidates are not appreciated by them. You can contact us directly through our site, mail, app or phone, we are ready to answer all your questions!
in
Dongen
Werkgever
Anoniem
Contactpersoon

Deel deze vacature
Meer details
Match criteria




Uren


Medewerkers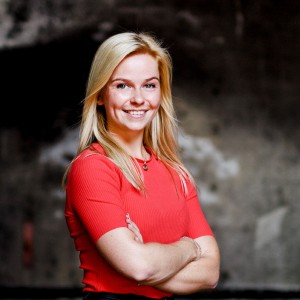 Werk telefoon:
+31 26 3650 300
Relevante vacatures
in
Regio Noordoost Nederland