Consultant People & Organization Development HR Europe
Reacties welkom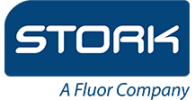 Reacties welkom
Organisatie
Stork, a Fluor company, continually improves the performance of its clients' assets through innovative and data-driven asset management and maintenance solutions, from concept and design to decommissioning. They are committed to growing their client's business, sustainably and successfully, by setting new standards of excellence in asset management. Underpinned with their core values, Safety, Integrity, Teamwork, Client Focus and Excellence, they aim to be the industry reference. Every day, everywhere.
Functieomschrijving Consultant People & Organization Development HR Europe
In this role, you will play a key role in translating the Global vision and strategy and processes around Performance Management, Learning & Development and Leadership towards the European context and thereby drive the required people and organizational change for Europe. Part of your role is driving the continuous improvement of these processes and tools in support of our European and Global Strategy, based on your own insights as well as the input you will actively collect from your stakeholders.

You are part of the European Community of Expertise & Advisors team (SME's), which is part of the HR Europe team. You will work closely with the Global and other regional P&OD team members and you will report functionally to the Global Director People & Organization Development. You will report directly to the Manager HR Community of Expertise & Advisors Business Line Europe. Main tasks and responsibilities as Consultant People & Organization Development HR Europe (P&OD):
Further implement Stork's Performance Management philosophy in the Europe Business Line;
Leverage and manage deployment of the global tools and processes in the European local context (performance management, employee potential review and succession planning) which includes reporting and analysis;
Evaluation of the Global tools and processes with the business, identify improvement suggestions and align with Global, support of the design and execution of the improvement suggestions with Global;
Further design, develop, support, execute and coordinate the Technical Trainee Program;
Lead the implementation of our I-LEAD framework and drive sustainable embedding of the I-LEAD mindset and language in Europe;
Design, develop and coordinate diverse activities to further embed I-LEAD in Europe and ensure the further development of their leadership behavior in Europe and prepare and coordinate communication accordingly;
Participate in the monthly Global I-LEAD meeting.
Functievereisten Consultant People & Organization Development HR Europe
At Stork, they attach great value of their core values. It is expected to always give safety the highest priority and strongly work together with others. You are a specialist in your area of expertise. A constant focus on integrity and client focus is part of everything they do.
The successful candidate is likely to fulfill most, if not all, of the following job requirements:
You hold a Bachelor or M.Sc. in Human Resources (with as an example specialization in Education or Organizational Development);
You have a minimum of 5 years' experience in a similar role in a corporate and matrix environment;
You enjoy working in a matrix organization;
Experience in PM and L&D process improvement and maintaining and adapting frameworks;
Experience in the HR/ PM/ L&D projects, partly within Global HR/ PM/ L&D guidelines;
You have fluent command of the Dutch and English language, command of the German language is a strong advantage.
Praktische informatie
Standplaats: Utrecht (+home)
Uren: 32-40
Aanvullende informatie
OpenHR ondersteunt Stork exclusief in deze procedure. Dat betekent dat reacties van andere bureaus of rechtstreekse reacties van kandidaten niet op prijs worden gesteld door hen. Je kan ons direct benaderen via onze site, mail, app of telefoon. Wij staan klaar om al je vragen te beantwoorden.
in
Utrecht
Werkgever
Anoniem
Contactpersoon
Consultant People & Organization Development HR Europe

Deel deze vacature
Meer details
Match criteria




Uren


35.000 - 50.000
50.000 - 65.000
65.000 - 90.000
Medewerkers
Werk telefoon:
+31 26 3650 300