Compensation & Benefits Specialist
Reacties welkom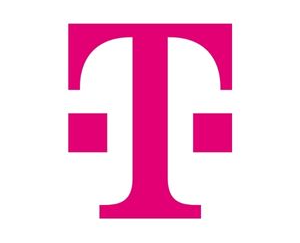 Reacties welkom
Organisatie
T-Mobile-Mobile Nederland neemt in Nederland een belangrijke positie in op het gebied van vaste en mobiele telecom en is sterk groeiende op het gebied van Glasvezer. Zij verbinden mensen door het snelste 5G netwerk beschikbaar te stellen aan hun klanten, Elke dag weer!
Functieomschrijving Compensation & Benefits Specialist
We are looking for a colleague with a Challenger Mindset. Daring, responsibility and cooperation are our core values.
The Rewards team is responsible for developing a competitive and attractive remuneration policy in strong relation to the Business Strategy and the HR Strategy and for aligning, implementing, executing, evaluating and monitoring HR policies regarding employment conditions and other HR related services.
Main responsibilities:
Co-responsible for developing, implementing, executing, evaluating and monitoring Reward policies and other HR related services, such as developing and maintaining drafting(employment) agreements, employee manual, letter templates and other communication material. This in close cooperation with other HR teams (HR Services, Payroll, Reporting, HR Business Partnering and TA) and several other disciplines such as Legal, Tax and Finance
Support in executing a cluster of Rewards services (eg. salary round, benchmarking, variable remuneration, pension, mobility) with focus on quality and continuity in the execution of these services and ensuring that the services are delivered in time and implemented in the most efficient manner and in coordination with all relevant stakeholders.
Internal knowledge transfer and follow up of new policies.
Ensuring and monitoring compliancy with tax and legal laws and regulations of all HR policies, including tax control framework for wage tax purposes.
Answering Rewards related questions of other HR Teams such as HR Services, Business HR and Talent Acquisition.
Ensuring correct handling in case of escalations and incidents regarding Rewards matters.
Monitoring and analysing internal and external developments in the area of Rewards/Compensation & Benefits.
Functievereisten Compensation & Benefits Specialist
Educational level: hbo/wo
Knowledge of labor law and wage tax.
Knowledge of latest trends and developments in Rewards/Compensation & Benefits
Strong analytical skills, critical, attention to detail, pro-active and problem solving
Strong communication skills, concise and clear writing
Can prioritize work, perform multiple tasks at the same time, deliver work on time
Fluent in Dutch and English (reading, writing and speaking)
Experience with policy development within HR
Numerical understanding
Can convert policy into a process description
Self-managing ability, initiative, working independently and collaborating, dynamic and flexible, driven, result-oriented
Praktische informatie
32-40 hours a week
Location: Den Haag
It's possible to work partly from home
Arbeidsvoorwaarden & aanvullende info
Competitive salary
Attractive benefits package
OpenHR ondersteunt T-Mobile exclusief in deze procedure. Dat betekent dat reacties van andere bureaus of rechtstreekse reacties van kandidaten niet op prijs worden gesteld door hen.
Je kan ons rechtstreeks benaderen via onze site, mail, app of telefoon, wij staan voor je klaar om al je vragen te beantwoorden!
in
Den Haag
Werkgever
Anoniem
Contactpersoon
Compensation & Benefits Specialist

Deel deze vacature
Meer details
Match criteria




Uren


Medewerkers
Werk telefoon:
+31 26 3650 300
Relevante vacatures
in
Capelle aan den IJssel