Locatie:
Amstelveen (of Veenendaal)
Chief People Officer
Kandidaten voorgesteld, reageer snel!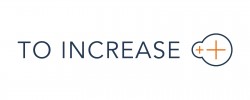 Kandidaten voorgesteld, reageer snel!
Organisatie
More than 160 employees work at To-Increase worldwide. Together, we have a wealth of knowledge and experience. At the same time, we are small enough to do our job in an efficient manner. More than 2200 customers use our software every day. Working at To-Increase is a dynamic and educational experience. You interact in an international environment where different cultures come together. For our client To-Increase we are looking for a Chief People Officer. You will lead a global HR team of 7. To-Increase has subsidaries in the Netherlands, US and India.
Important HR topics are: New Way Of Working (NWOW), onboarding, training and employee growth.
Functieomschrijving Chief People Officer
At To-Increase, we welcome people from all backgrounds who seek the opportunity to contribute in building a great software and services company. We're looking for a passionate Global Chief People Officer with a collaborative spirit who coaches a professional and dedicated Employee Experience team and sets the direction for our people strategy towards a people centric culture, spanning the globe.

As Chief People Officer, you will lead the definition and implementation of To-Increase's Employee Experience strategy across our various geographies. As part of the management team, you will represent at the managing board all aspects of the Employee Experience domain. This role will lead an extraordinary employee experience through expert knowledge of best practices and emerging trends of all aspects of employment including compensation, benefits, recognition, non-compensatory rewards, wellbeing, training, development, performance acceleration, talent and career planning, etc., proactively anticipating needs and providing solutions. You'll play an important role in the operation of To-Increase when it comes to people and will make fundamental contributions to the organization's culture, development, and staffing.

Employee Experience strategies will have an emphasis on diversity and inclusion, and will build and maintain a diverse, adaptable, and robust internal and external talent pipeline for To-Increase's future growth needs.

Additional attributes such as adaptability, compassion, innovation, creativity, positivity, and a measure of playfulness are key to success in this role, as we encourage our people to be happy, healthy, and engaged in an environment that recognizes their individual and collective importance, and enables them to unleash their full potential.
Vision and strategy. Develop the Employee Experience vision for To-Increase considering the rapid growth of the organization across borders. Work together with the managing board to create a robust organization from a people perspective.
Operations. Run a tight ship with the Employee Experience team when it comes to the day-to-day Employee Experience activities. Build robust processes and systems, to support the current operation and growth.
Employment Law. You'll ensure that the organization complies with local requirements in all jurisdictions, taking the necessary steps to comply with future requirements.
Functievereisten Chief People Officer
QUALIFICATIONS AND EDUCATION REQUIREMENTS
Minimum of 5-10 years of leadership and broad experience in the field of Employee Experience/People Operations/HR in a startup/scale up, in a technology environment Stellar interpersonal skills and ability to build relationships at all levels of the organization, while maintaining a high standard of professionalism and integrity;
Ability to multitask and work in a fast-paced environment. Critical to be a team player at the same time as a self-starter;
Must be able to deliver fast results on multiple projects and trouble shoot problems quickly;
Strong verbal and written communication skills in both Dutch and English;
PREFERRED SKILLS
Able to work autonomously and to lead a team
Effective organization and time management skills
Ability to manage concurrent projects and/or programs
Ability to work and lead efficiently with remote team members
Strong interpersonal skills, working at all levels within a company
Strong problem solving and negotiation skills
Planning and organizational skills
Analytical skills with ability to see systems and patterns and organize ideas
Excellent written and oral communication skills, including good grammar and spelling in English
Praktische informatie
Standplaats: Amstelveen (of Veenendaal)
Uren: 32-40 uur
Reizen in functie: ja, ook internationaal (post-Covid)
Salaris en voorwaarden zijn op te vragen bij OpenHR. Stuur Femke een berichtje zij staat je graag te woord.
Aanvullende informatie
OpenHR ondersteunt To Increase exclusief in deze procedure. Dat betekent dat reacties van andere bureaus of rechtstreekse reacties van kandidaten niet op prijs worden gesteld door hen.
Je kan ons rechtstreeks benaderen via onze site, mail, app of telefoon, wij staan voor je klaar om al je vragen te beantwoorden!
in
Amstelveen (of Veenendaal)
Werkgever
Anoniem
Contactpersoon

Deel deze vacature
Meer details
Match criteria




Uren


Medewerkers
Werk telefoon:
+31 26 3650 300